Kyohei WATANABE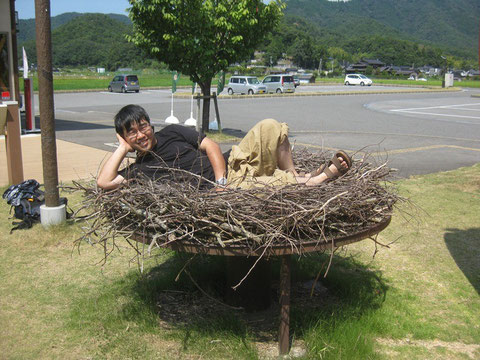 Kyohei WATANABE Ph. D.
Curator of Entomology
Kanagawa Prefectural Museum of Natural History
Iriuda 499, Odawara, Kanagawa 250-0031, JAPAN
Birth: 7  June  1986
E-mail addresses
① watanabe-k[at]nh.kanagawa-museum.jp
② himebati-love[at]hotmail.co.jp
Research
My research interest is taxonomy of parasitoid wasps (Hymenoptera) especially family ichneumonidae.  The diversity of these wasps are still poorly understanding in Japan and also Asia. Compared to Europe and North America, Asian parasitoid wasps have many taxonomic problems, even in the common species. The existence of many undescribed species and the lack of distribution records hinder the promotion of various studies, e.g., biology, zoogeography and applied entomology. Thus I think that  even α-taxonomy of them are still needed now. In addition, like as Europe, North America, Russia and China, identification system (e.g., books, database and reference specimen collection of museum) for non-taxonomist users written by the mother language is very important. Unfortunately, in Japan, almost no identification system by Japanese language had been published.
       By this background, I try to classify various taxa of parasitoid wasps and to make some identification guides for Japanese species of them.
→ New taxa described by K. Watanabe.
Publications

If you need any reprints of them, please ask me. Thank you.
Work in foreign collections

2019 June 12-13
Taiwan Agricultural Research Institute Council of Agriculture, Executive Yuan (Taiwan, Taichung)

2016 October 6-19
Zoologische Staatssammlung München (Germany, München)

2016 August  9-14
Zoological Institute of Russian Academy of Sciences (Russia, St. Petersburg)
2014 October
General Station of Forest Pest Management, State Forestry Administration (China, Shenyang)
2012 September to October
Zoologidal Institute of Russian Academy of Sciences (Russia, St. Petersburg)
Naturhistoriska riksmuseet (Swedish Museum of Natural History) (Sweden, Stockholm)
Natural History Museum  (UK, London)
2011 November 
American Entomological Institute  (USA, Florida)
Collection

The ichneumonid collection of our museum is here.